Treat your taste buds to a delectable coffee adventure with our personalized and convenient subscription plans.

Coffee Recipe Selection
We source unique and delicious recipes from all parts of the world so you can brew perfect coffee and prepare mouthwatering coffee desserts with ease.

Small Batch Roasting
Our expert roasters roast coffee in small batches daily to make sure that you receive pristine ingredients in their optimal condition.

Our Commitment to Quality
Our coffee professionals hold a strong commitment to organic practices and quality standards, ensuring that each sip of your coffee delivers exceptional taste and extraordinary satisfaction
Why You'll Choose Coffee Envelope over Other Brands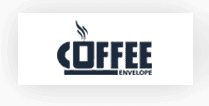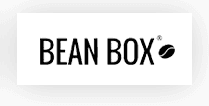 Enjoy the goodness of healthy ingredients.
Explore a variety of delectable coffee recipes.
Discover gluten-free, vegan, and decaffeinated coffee options.
Simplify your coffee experience with our user-friendly subscription model.
What's inside each box?
Easy-to-follow recipes with clear nutritional information
High-quality ingredients sourced straight from the farm
Conveniently sized meal kits that fit perfectly in the fridge
A fun cooking experience that makes you feel like an expert
Innovative packaging designed to reduce waste
8 REASONS TO GIVE COFFEE ENVELOPE A TRY
We use natural ingredients to give you a healthy and guilt-free coffee experience.
We offer delicious coffee dessert recipes with ingredients to complement your favorite brews.
We never compromise on quality so that each cup of your coffee fills your mouth with a burst of premium flavors.
We give you the flexibility to personalize your weekly, bi-weekly, or monthly subscription plan to match your coffee cravings.
We ship our subscription boxes within a day to keep the rich coffee flavor and aroma preserved.
We dare you to unleash your inner barista with our simple and easy recipes that you can make in just a few minutes.
We source our products ethically and leave zero waste behind.
With Coffee Envelope, you can start your subscription for as low as $1.
OUR REVIEWS
Coffee envelope is a-mazing!! Coffee envelope is a-mazing!!! The flavors (all of them) are to die for! Easy
Deitra Leak - COO
Freshly Made With LOVE You can tell this coffee is made with love. I will gladly continue to
Pope -
As a coffee enthusiast, I'm always on the lookout for ways to improve my home brewing skills, which
Emilia -